Yarn Development
In conjunction with our sister company, Knit Picks, our team is involved in every step of the yarn development process. From choosing fiber content, twist and ply, yarn weight, dyeing techniques, and color choices... our passionate team of crocheters works hard to bring you the very best yarns at low prices. We make yarns we ourselves love to use.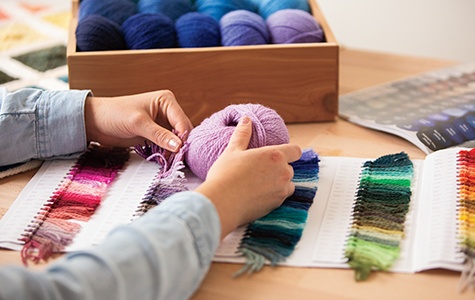 How We Do It

Global Sourcing
By working with trusted partners all over the world, we source fiber-rich areas and manufacturers with expertise in high-volume production. This allows us to get the best yarns and tools into your hands.

Ethical Manufacturing
We work closely with responsible partners and spend several months of travel each year to ensure safe and respectful working conditions that exclude child labor. So while we're proud of our affordability, we'll never cut costs at the expense of ethics.

OEKO TEX Certified
Our Dishie, Curio, Simply Wool, and Simply Alpaca yarns are Oeko Tex Standard 100 certified! This means that no harmful chemicals or substances are used in the manufacture our favorite Eco-friendly yarns.

Back to Top