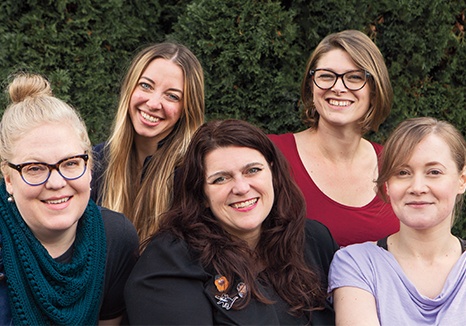 We're Crocheters, Just Like You!
We like all types of yarn, from the cheap and cheerful to the rich and luxurious. We like smooth crochet hooks with comfy handles. We like patterns for practical projects that are challenging and interesting, but never confusing. And... we LOVE to share our tips, tricks, and knowledge with other crocheters!
7 Tips for Crochet Beginners
Learning a new skill is always a challenge. If you've decided it's time to learn to crochet, you've come to the right place. We have everything you need to learn the craft (yarn, hooks, patterns, and tips from the experts). Here are our top 7 tips for people new to crochet:
1 Keep your stitches relaxed and loose.
It's totally natural to feel tense when you are learning something new. The more complicated the stitch you learn, the tighter you will tend to hold your hook. Fight that urge, take a deep breath, and keep your stitches relaxed and loose. The looser the stitches, the more easily you'll be able to insert your hook, and the easier the process will be!
2 Practice, practice, practice.
Read the pattern you want to make beforehand. If you see it lists a stitch you haven't tried before (single crochet, double crochet, shell stitches), grab your hook and yarn and practice a few of these before you start your project. By the time you reach that stitch in the pattern, you'll feel totally comfortable executing the stitch with ease.
Pro tip: Most patterns recommend making a "gauge swatch", which is usually a square swatch about 4" x 4". Practice your new stitches while you are making the gauge swatch to perfect your technique, and also to make sure you are making the project to the correct size. (See #5 for more about gauge!)
3 Try different tools.
If you're just getting started, it might be worth investing in a few different hooks to try. If you're struggling to catch the loop on your hook, you might need a hook with a deeper bowl or mouth. If inserting your hook into the stitch isn't going well for you, you might need a hook with a pointier head. A different hook might make all the difference.
4 Try different Yarns.
Typically, a worsted weight yarn that is smooth and doesn't tend to split is best for beginners (we recommend Brava Worsted). But everyone has a different preference. Feel free to try out different yarns, we have plenty for you to try!
5 Learn about gauge.
Avoid this common beginner mistake. Gauge matters! Gauge tells you how many stitches and how many rows of your stitch pattern should fit in a certain amount of inches. Every pattern should have this listed. If you want your finished project to match the photos you see or fit a certain size, you will need your gauge to match what is listed in the pattern. A lot of people skip this step, and sometimes end up with a hat large enough to make a chair cover. Learn about gauge early, it will pay off later!
6 To frog, or not to frog, you decide!
What's frogging? It's when you "rip-it" out (get it? Rip it, ribbit? Frog?) If you have a lot of attention to detail and you recognize a mistake a few rows back, it might be worth frogging it back and fixing the mistake (it will bug you forever). If it's not a noticeable mistake, decide if you want to go back and fix it. Everyone has a different preference. Don't feel guilty about your choice.
7 Don't be too hard on yourself
Mistakes happen. Even the most talented and detail-oriented crocheters make mistakes in their work. Nobody has a perfect first project (or first 10 projects). Don't beat yourself up over mistakes. Be proud of learning something new and know that you'll improve with time.
What is the Best Yarn for Beginner Crocheters?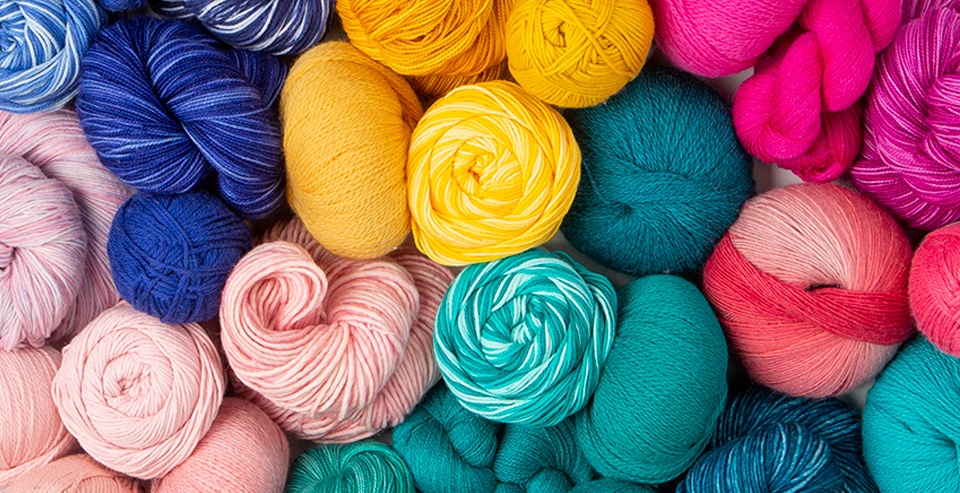 Every crocheter has their favorite yarn. There are many fantastic yarn options when you're just learning the craft, but here are a few that we recommend: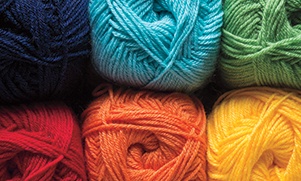 Brava Worsted
This yarn is perfect for beginners because it is so affordable! It's only $1.99/skein and it comes in so many colors! The yarn is 100% acrylic so it is really smooth to work with and won't split on new crocheters.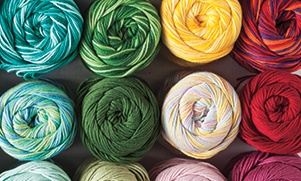 Dishie
Many crocheters love cotton, so we bet you'll really love Dishie 100% cotton in worsted weight. This is also a very affordable yarn, and don't forget to try out Dishie Multi in fun variegated colors!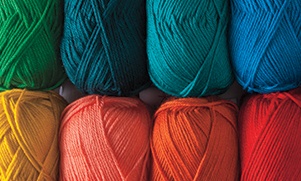 Mighty Stitch Worsted
If you would like to experiment with a touch of wool, you will love Mighty Stitch! This yarn combines the softness of acrylic with a touch of superwash wool (so you can wash it and not worry about it felting). This is a great way for beginners to ease into using wool yarns without it being too scratchy or expensive.
What is the Best Hook for Beginner Crocheters?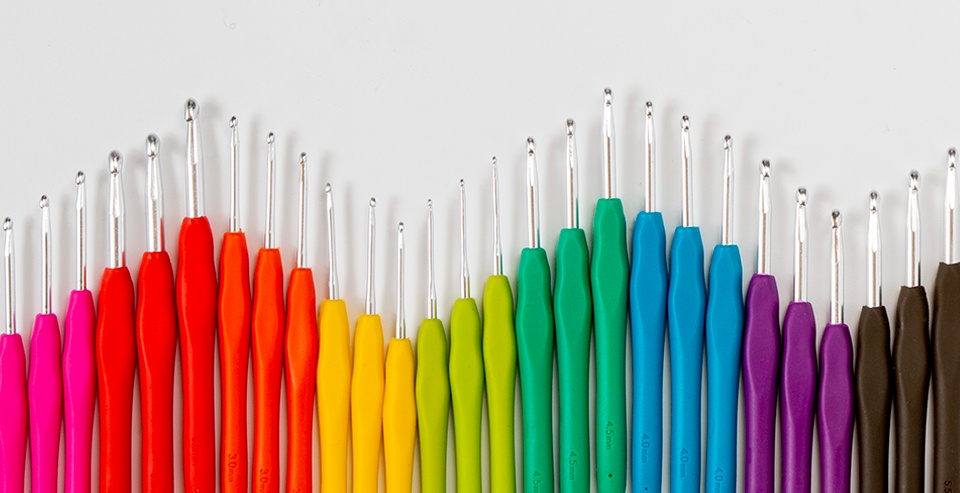 Every crocheter has their favorite yarn. There are many fantastic yarn options when you're just learning the craft, but here are a few that we recommend:
1. A hook that feels good in your hand.
There are many ways to hold a crochet hook; no one way is correct and you should do what feels comfortable to you. You may discover that there are hooks out there geared toward an ergonomic grip that doesn't work with how your hand naturally holds the hook. Until you settle into your groove, avoid getting any hooks that force where your hand placement should be. Soft handles are always a favorite.
2. A hook with a semi-sharp head.
The head of the hook is the pointy, outer part of the hook that enters into the stitch. These can be super pointy or super rounded. For someone just getting started, you'll want a hook head that's not too much of either. You'll want that hook sharp enough to work into stitches, but not so pointy that it will split your yarn (though the yarns we recommend above can stand up to most hooks).
3. A hook with a deep bowl or mouth.
The bowl or mouth of the hook is the inner part of the hook that catches the yarn and pulls it through stitches and loops on your hook. Some bowls are quite shallow, making it difficult to hook the yarn and pull it through where it needs to go.
Our favorite hook (that meets all these needs) is the Clover Amour. This is a great hook for beginners! Make sure you are getting the hook size that matches your yarn weight (usually listed on the yarn ball band) or the hook called for in the pattern you are making. You might need a hook a size larger (if you tend to crochet tightly), or a size smaller (if you tend to crochet loosely) to meet the pattern's required gauge.
How Do You Hold Your Crochet Hook?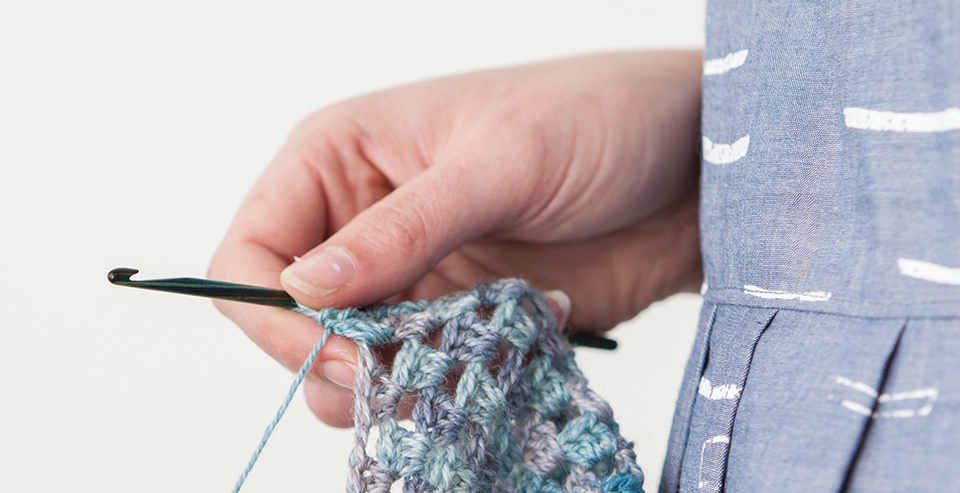 There are many ways to hold your crochet hook. All are correct, and it's all about what feels most comfortable to you. Here are the two main hook holds you will see, feel free to alter them slightly if needed to suit your needs.
Pencil Grip: The pencil grip is aptly named; it's almost identical to the way you hold a pencil. The handle of the hook is held between your thumb and pointer finger, and rests on your middle finger. The hook is pointed downward toward your work, and the handle is angled upward.
Knife Grip: The knife grip is similar to how you would hold a knife with the hook held between your thumb and middle finger, and the hook's movement is controlled by your pointer finger. The hook is angled upward, while the handle falls between the rest of your fingers.
These are the two basic hook holds. If you find it easier to manipulate the movement of the hook with a different finger, go for it! Take the time to experiment and see what feels best for you.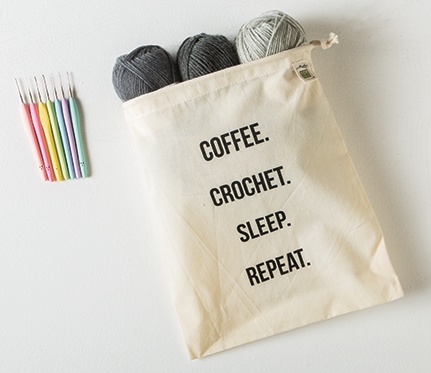 What are the Benefits of Crochet?
There are many benefits with crochet! Research has shown that crochet can be very meditative and help with mindfulness and mental health. It's also great for keeping your mind active and sharp as you age. Not to mention it's a great creative outlet, and gives you the chance to be productive while you relax at the end of a long day.
What are the LimitationS of Crochet?
While you can make just about anything with crochet, it can have its limitations. The fabric is not very stretchy, so it's not a great craft for making tight-fitting garments. And because the fabric is denser than knitting, it's not always great for making super loose, flowy garments (though with the right yarn and stitch choice, you can still make some pretty fantastic crochet garments).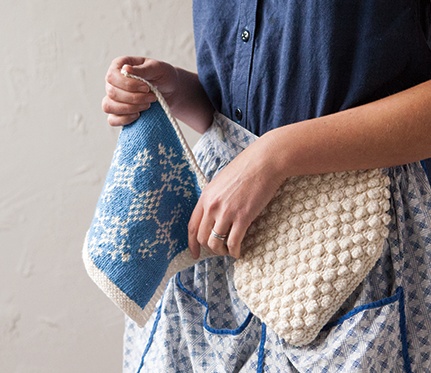 What are the Benefits of Crochet Compared to Knitting?
Crochet is different from knitting in that it uses one hook instead of 2 needles. Also, you tend to only have a few loops on the hook at one time, while knitting requires you to hold every stitch on a needle (the exception to this is Tunisian crochet, where you hold all the stitches on a very long crochet hook). This makes crochet especially useful for things that are worked flat, in the round like doilies, mandalas, granny squares, and other motifs.
Crochet also creates a much more dense and structured fabric than knitting, and it is much less stretchy. This means that crochet is especially great for home decor projects (like baskets or afghans), bags, amigurumi stuffed animals, and garments that need that structure (like jackets).
Back to Top