Learn this fun and eye-catching stitch pattern, made with a combination of simple stitches. You can work the pattern with two colors of yarn in any weight.
Special Stitch
Deep Double Crochet (Deep-DC)
Work a DC around the ch-sp 2 rows below current row (this DC will go around the ch-sp of the previous row as well as the ch-sp of the row under that).
Begin
Using MC, ch a multiple of 4 (sample below worked with ch 12).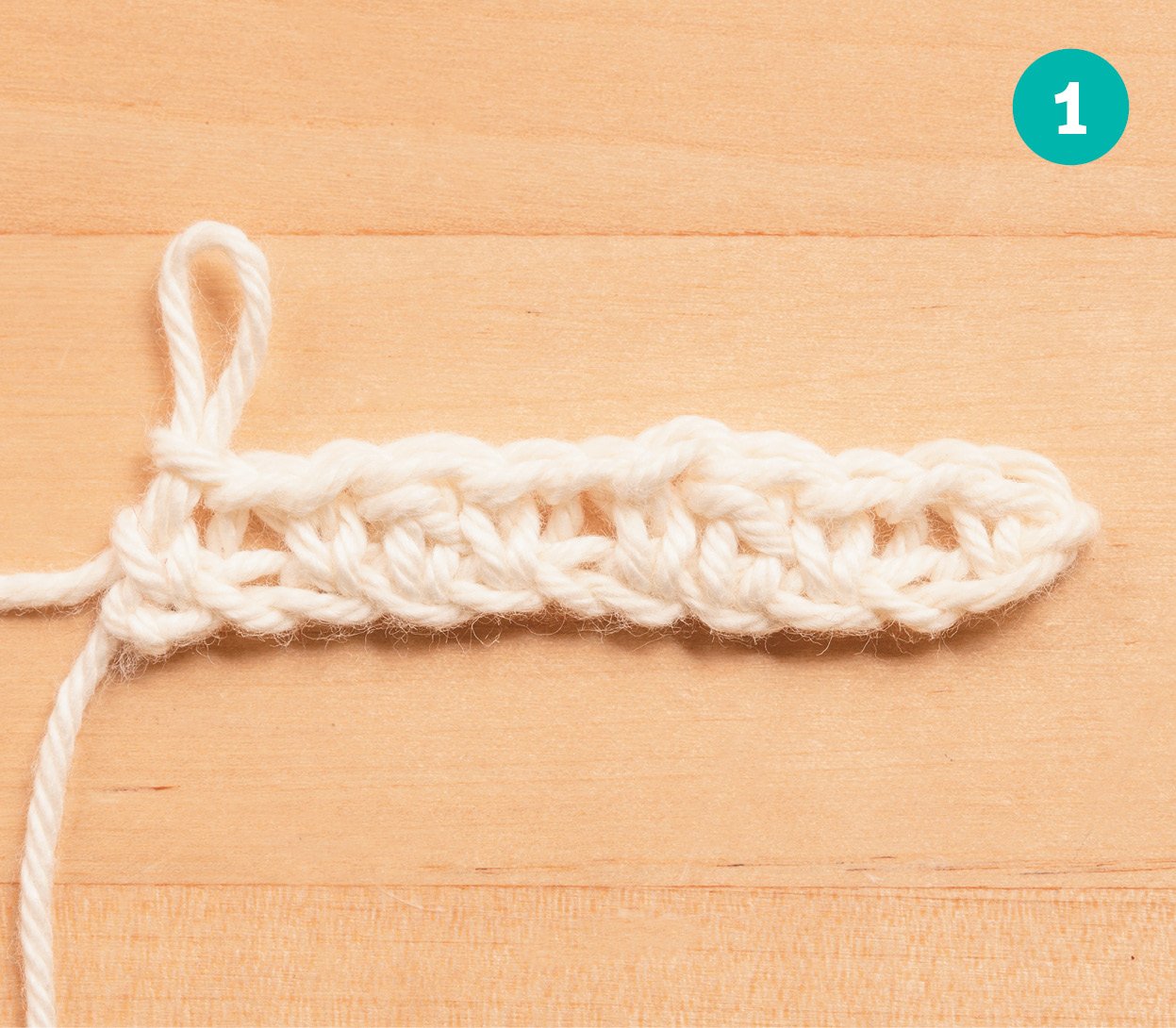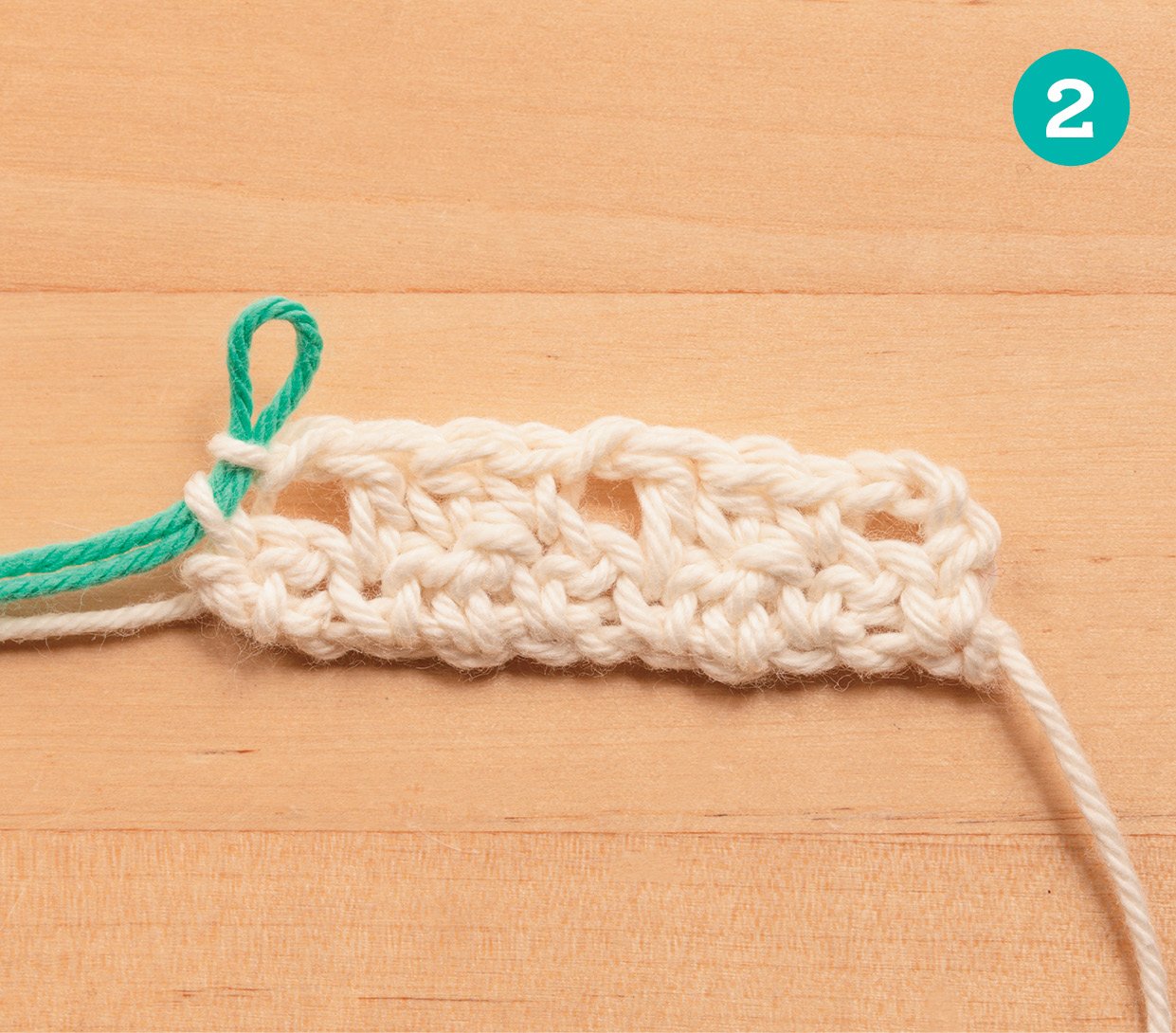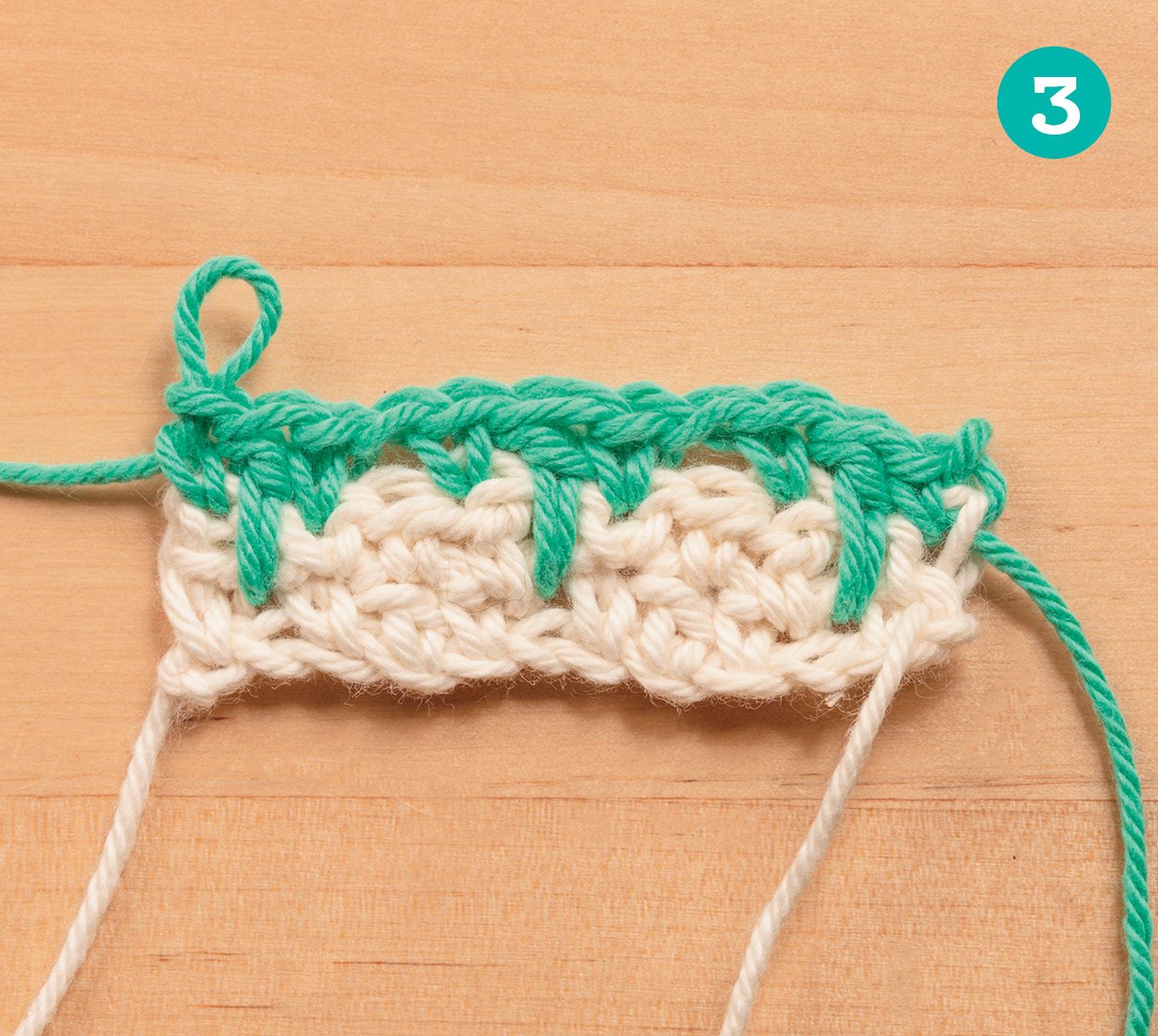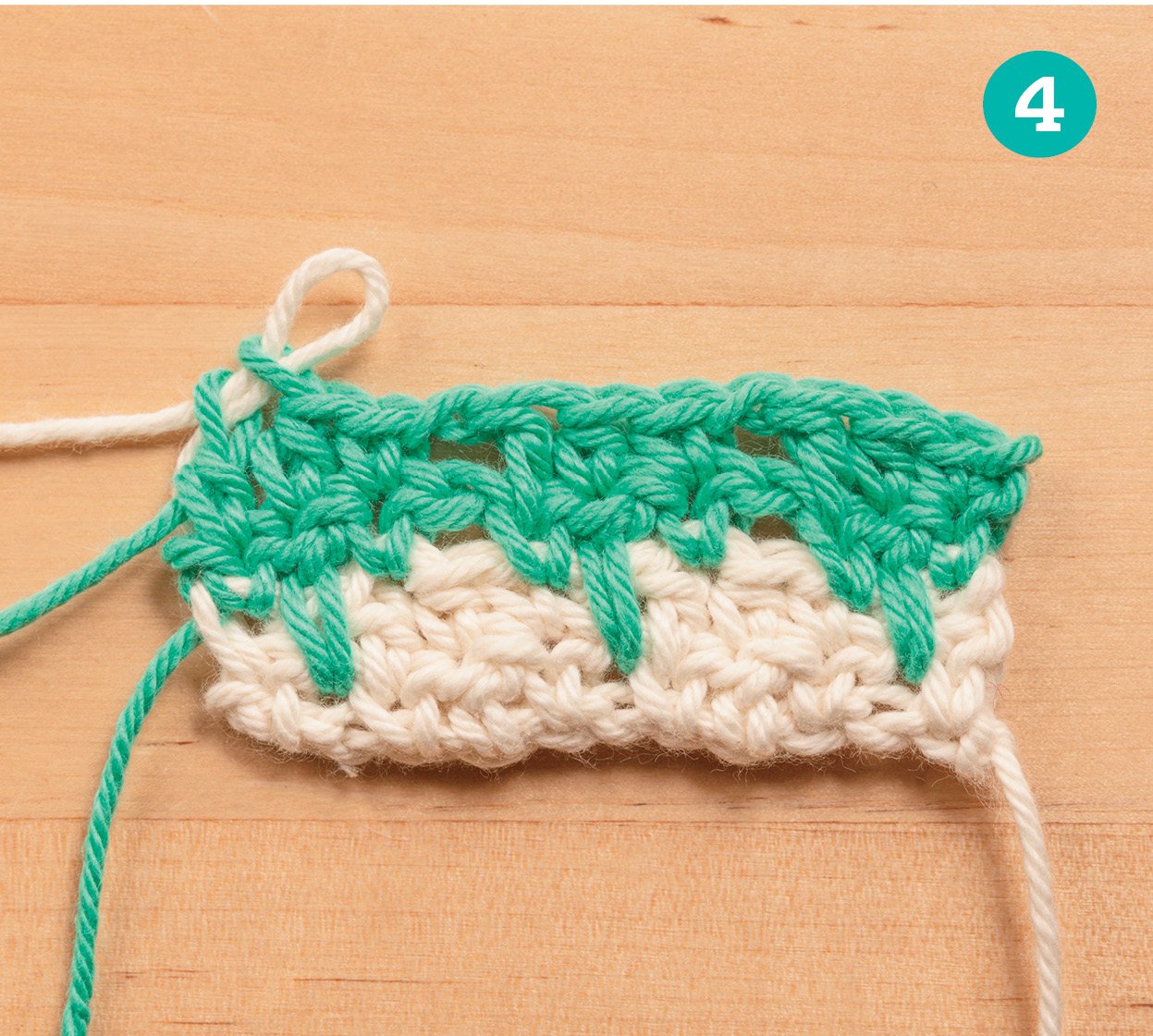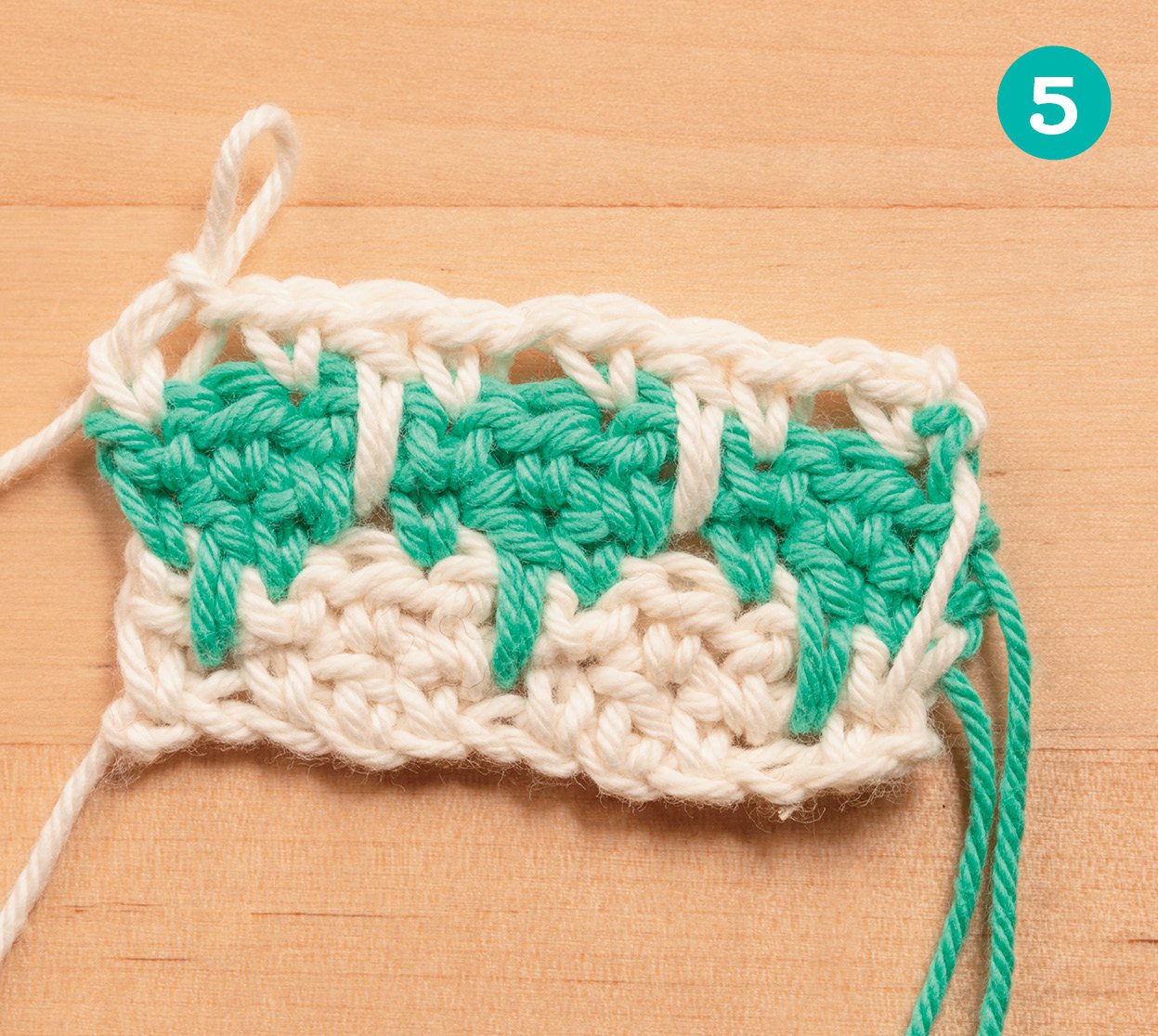 Continue
Rep Rows 3-6, changing colors every 2 rows and carrying the unused yarn up the side.
More Practice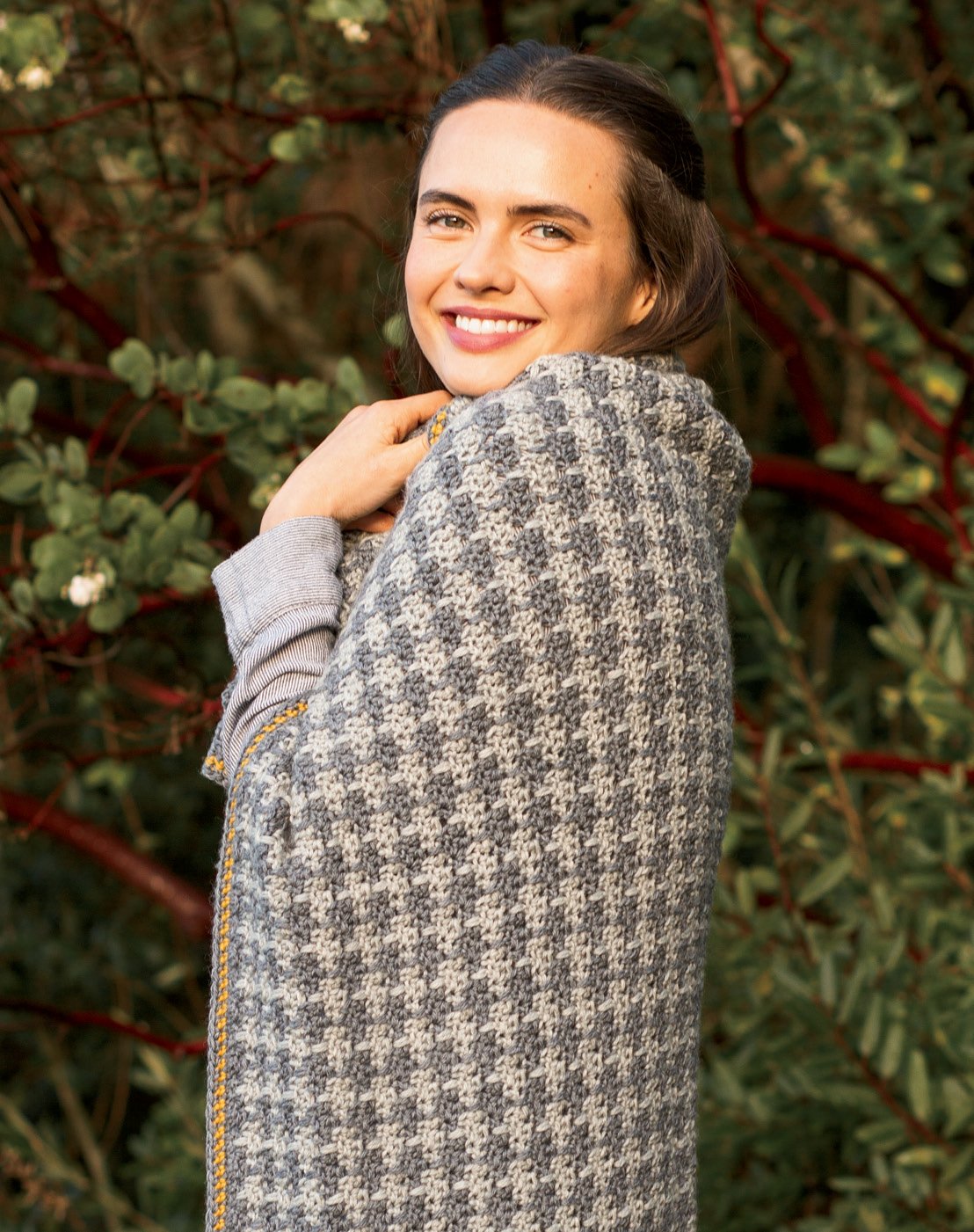 Houndstooth Picnic Blanket
For more practice with the stitch pattern, try the Houndstooth Picnic Blanket By Michele DuNaier!
Back to Top