Increase Your Crochet Skills with Tian Connaughton
Crochet designer Tian Connaughton may be an experienced technical editor and teacher, but she always keeps in mind how to simplify designs in order to take up as little of your precious time as possible. Gain confidence as you increase your crochet skills with these classes!
Corner to Corner Crochet: Make an Evergreen Tree Pillow
Corner-to-corner crochet is a technique you can use to incorporate bold, eye-catching imagery into your crocheted projects. Think of it as pixel art, where each pixel is a small square of crochet. Tian Connaughton, expert crochet designer and technical editor, guides you through the basics of corner-to-corner crochet while making a pillow with an iconic evergreen tree motif.
Learn How To:
Crochet a corner-to-corner pillow
Read a corner-to-corner crochet chart
Work a foundation chain
Slip stitch, single crochet stitch, and double crochet stitch
Crochet a flap for buttons to make a removable pillow cover
Seam a project together with single crochet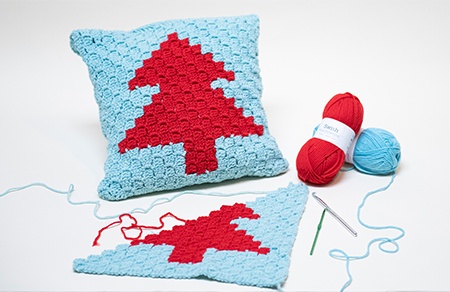 Crochet A Lacy Top With Tian Connaughton
Crocheting a garment may seem like an epic task but Tian will surprise you by demonstrating how accessible and meditative it can truly be. With only single and double crochet stitches, you'll be able to add this lovely top to your handmade wardrobe. Learn how to crochet ribbing and lace paneling, plus how to make a gauge swatch and block your work. Tian notes that while this top may be challenging for absolute beginners, she encourages the adventurous.
Learn How To:
Work a single crochet
Work a double crochet
Make a gauge swatch
Block your piece
Change yarn colors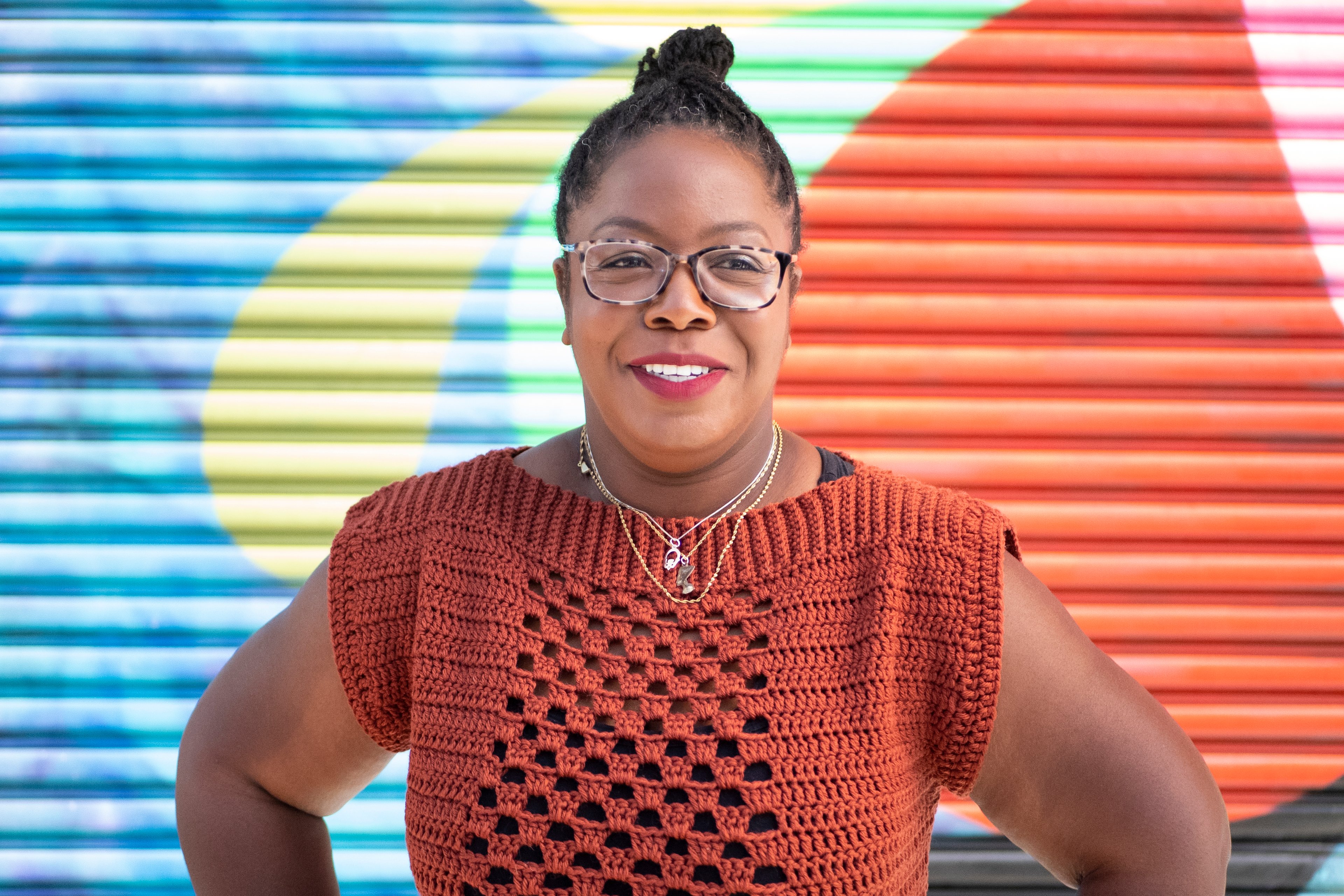 Materials Needed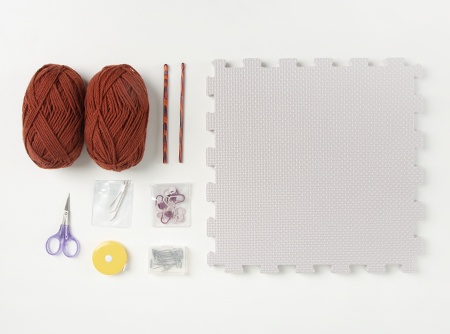 Lacy Crochet T-Shirt Kit
Includes WeCrochet Swish Yarn & Tools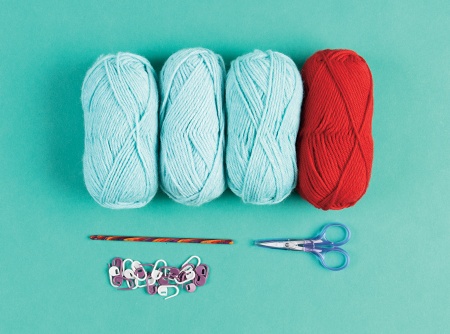 Evergreen Tree Pillow Kit
Includes WeCrochet Swish Yarn & Tools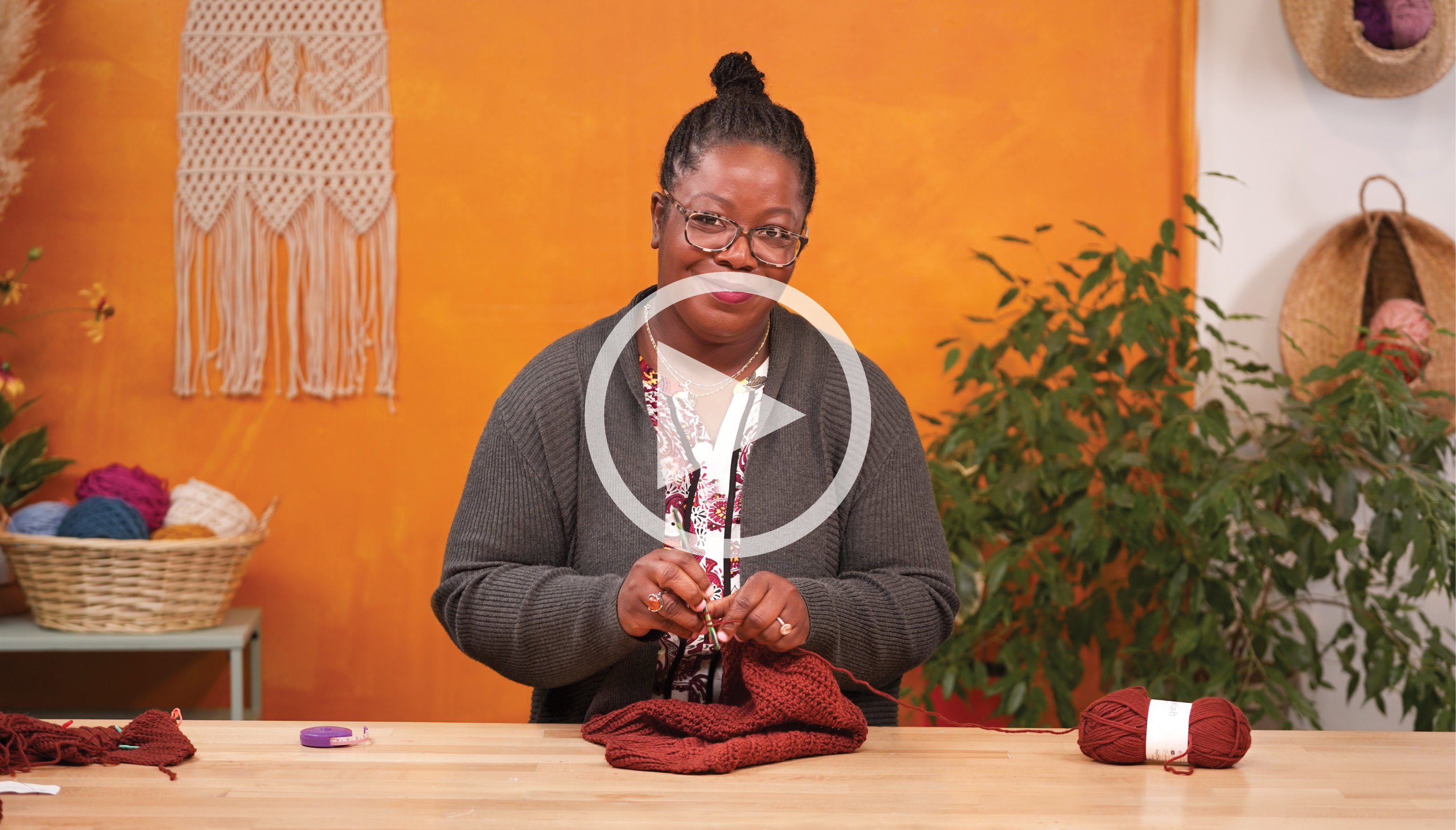 Learn From Tian on Creativebug »
Tian Connaughton
Tian Connaughton is an expert knit and crochet pattern designer, a sought-after technical editor, author, course creator, and coach for creative business owners. She is passionate about empowering others by simplifying complex concepts to make information more accessible, particularly to historically underserved communities. Tian's motto is "a rising tide lifts all boats" and that is clear in everything she does.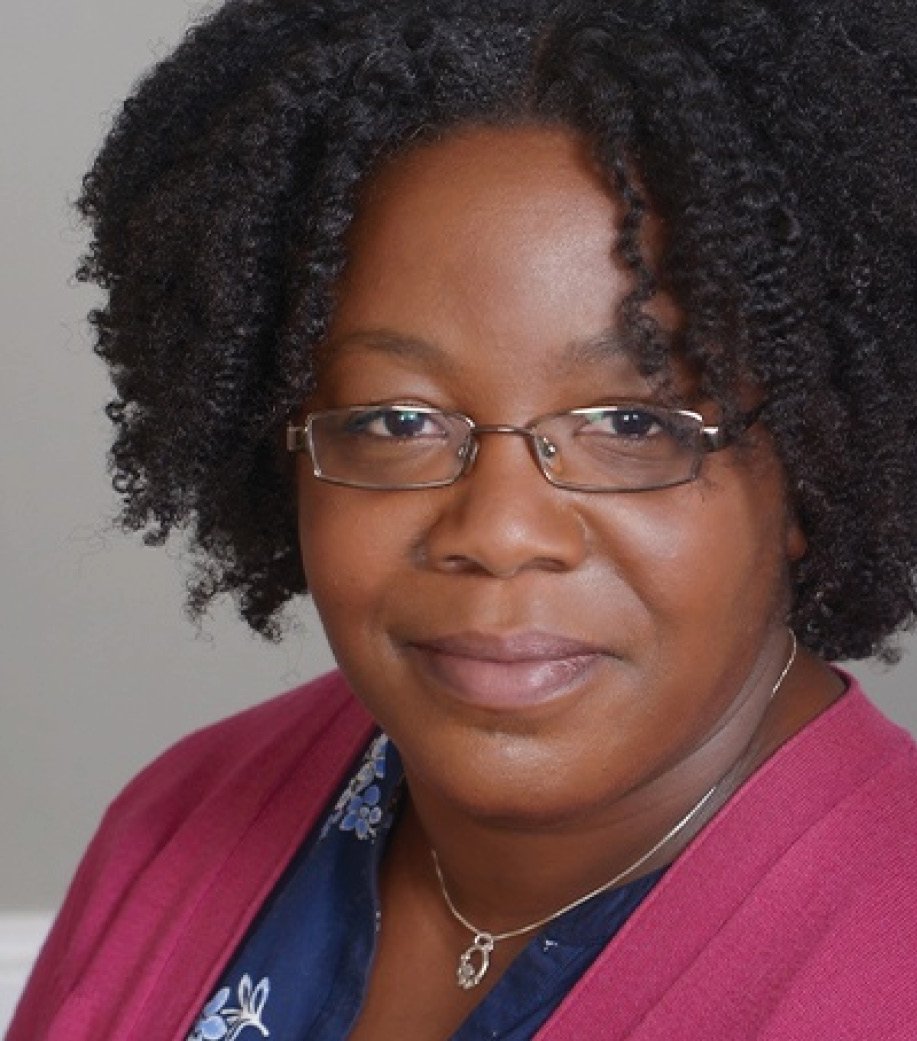 Back to Top