Getting Started »
Stitch Guides »
Basic Crochet Stitches
Foundation Stitches
Tunisian Crochet
Texture Stitches
Decrease Stitches
Techniques »
Inspiration »
Tutorials »
End Stitch
To give your Tunisian fabric a neat, stable, and finished edge work the last stitch in each forward pass as follows: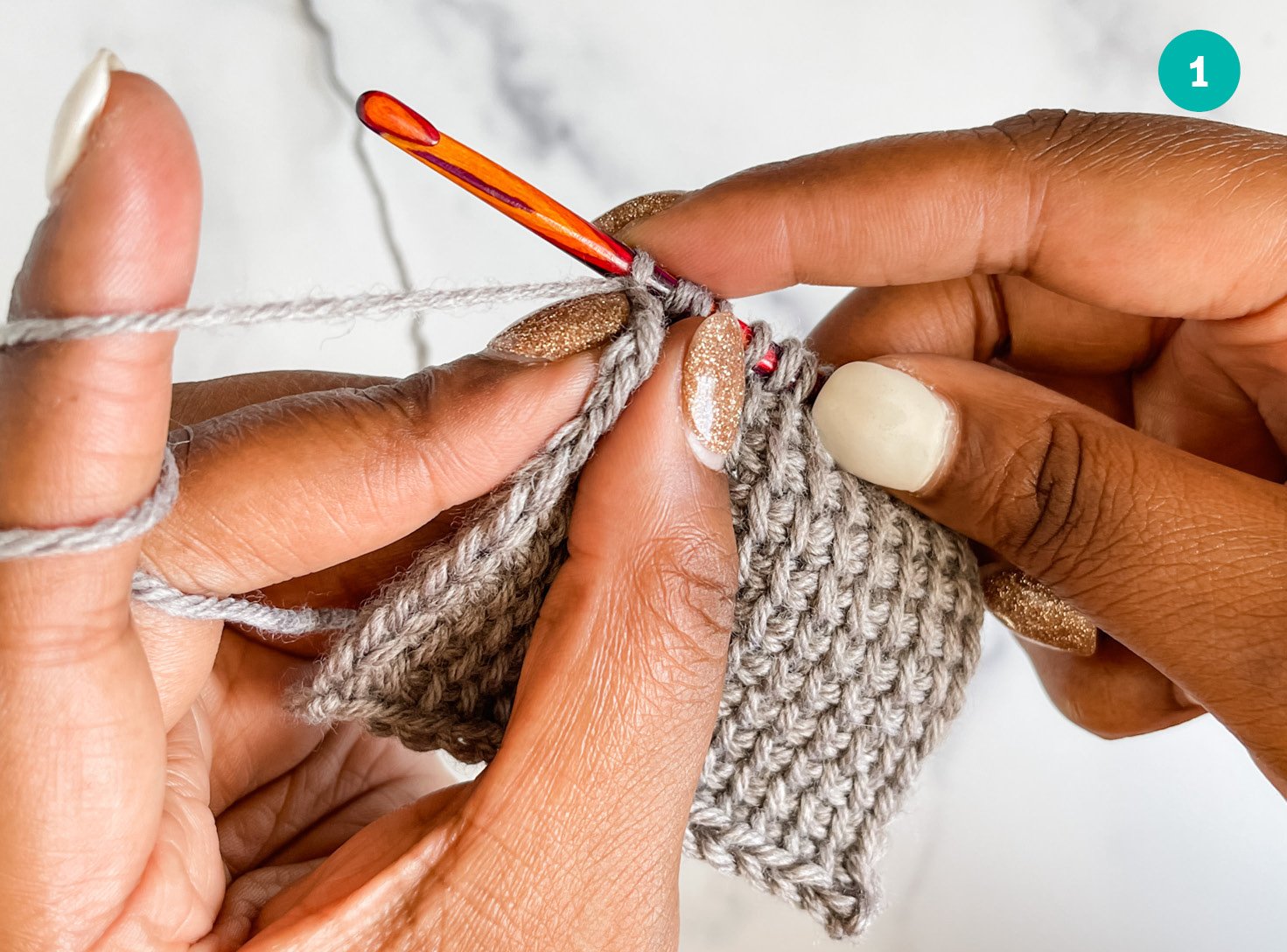 To locate the end stitch, pinch the end of your work between your thumb and finger. Find both bars of the end stitch – there is a left bar and a right bar next to one another.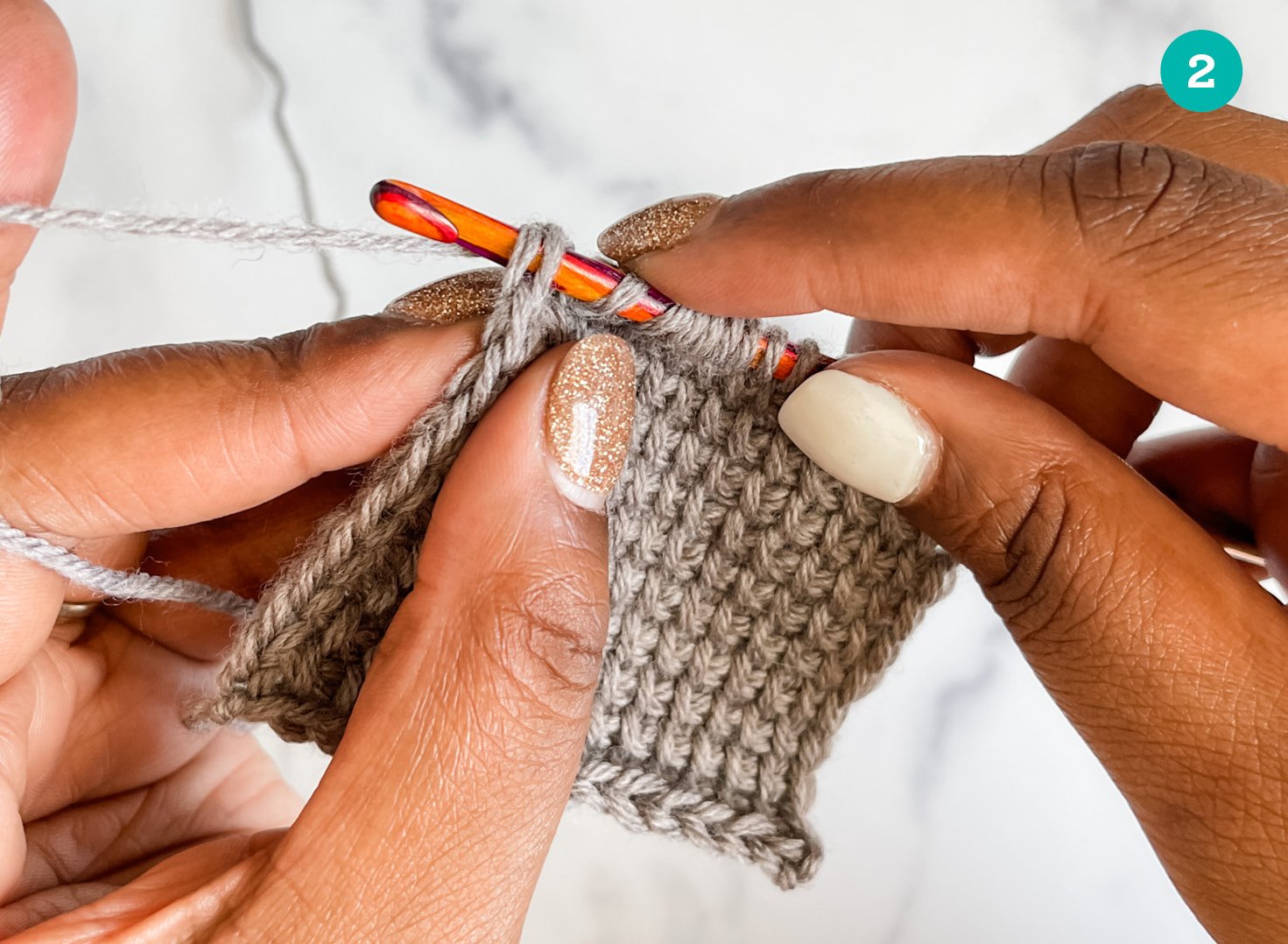 Insert hook under both bars from right to left.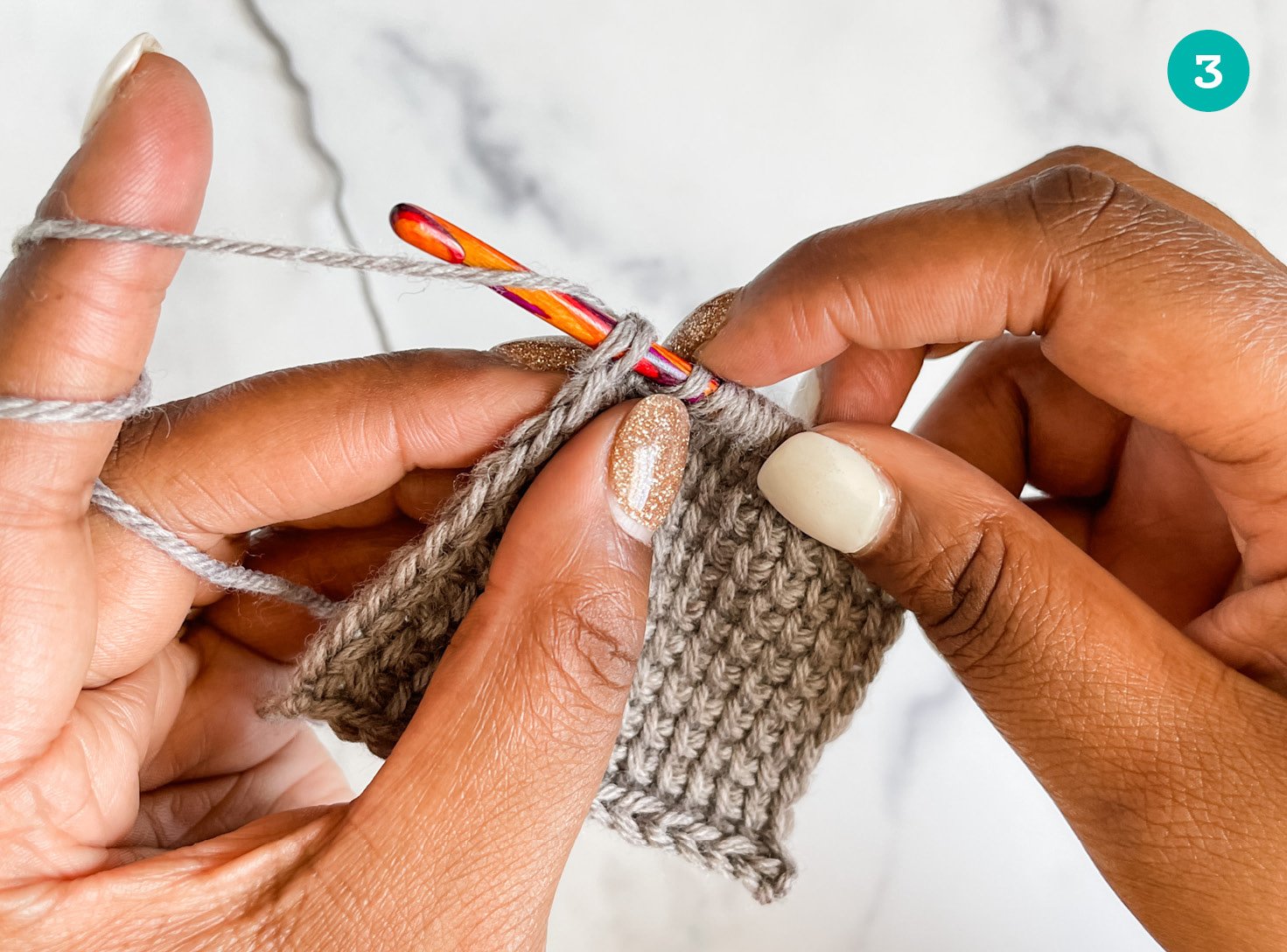 Yarn over.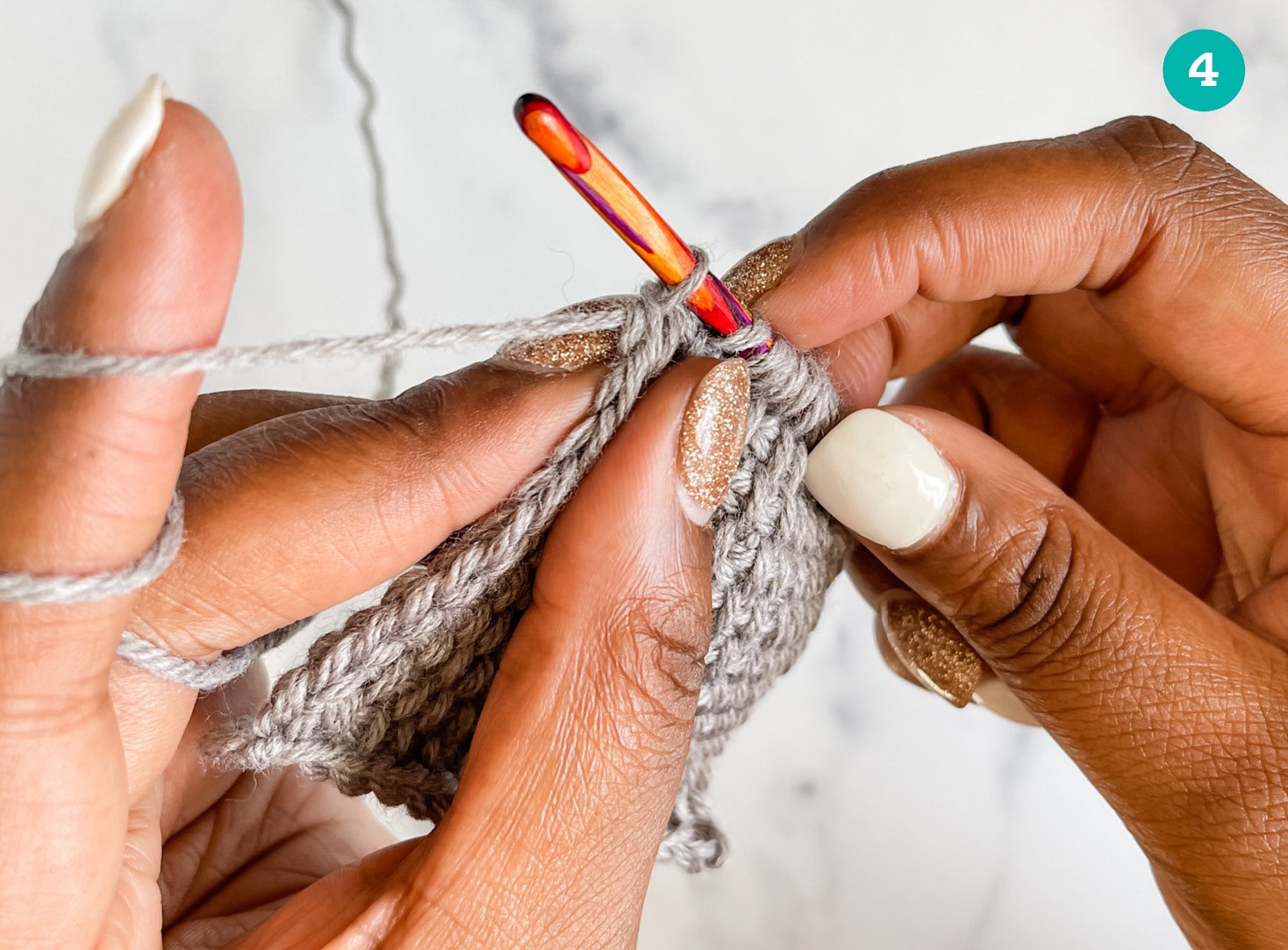 Pull up a loop in the end stitch.
Back to Top