Prelude Jumbo Flyer Kits
The Jumbo Flyer does a lot for you. It adds nearly 2 times the space for yarn over the already great-size regular bobbin, so if you are plying or just spinning singles, you can put a lot on a Jumbo bobbin. The orifice on the Jumbo Flyer is .7 inches; spin thick yarn or do heavy plys. And the ratios are great for low or medium speeds. For some, this will be the flyer for general-purpose spinning.

Jumbo Kit on the Prelude - includes one jumbo bobbin; ratios of 5.5, 7, and 9:1 to 1.

Product Note: Image is of Jumbo Flyer and Fast Flyers.

Please Note: This item will be shipped to your home directly from the manufacturer and will arrive in approx. 1-2 weeks. If you are ordering other items they will be shipped by our standard shipping method and should arrive within our normal shipping time. Sorry, there is no shipping to PO Boxes, AK, HI, U.S. Territories, Canada, or APO/FPO. We are unable to accept cancellations or returns on items shipped directly from the manufacturer.

If you have any difficulty in understanding the instructions, assembling the wheel, or having it operate to its fullest potential, please contact Kromski's Customer Service at (229)-859-2001 for more information.
{{ props.errorMessage || props.successMessage }}
80893 - Prelude Jumbo Flyer Set - Mahogany
80894 - Prelude Jumbo Flyer Set - Unfinished
80895 - Prelude Jumbo Flyer Set - Walnut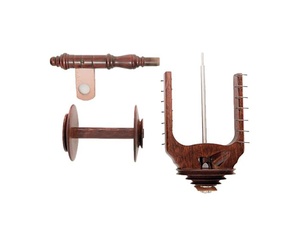 ---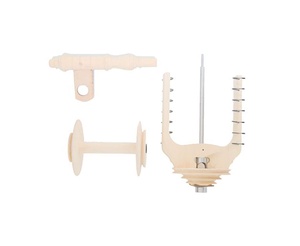 ---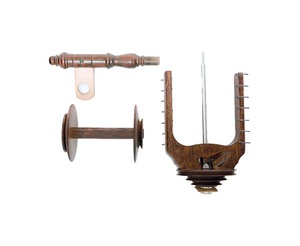 ---