Puff stitches, bobble stitches, popcorn stitches, oh my! These stitches are rich in texture and tons of fun to use in your crochet projects, but because of their similar appearances, even the most experienced crocheters can sometimes get them confused. Read on to learn the difference between these crochet stitches.
Once you've progressed beyond the basic crochet stitches, you have to try playing with texture! Puff, Bobble, Popcorn and Horizontal Puff stitches are excellent stitches for creating texture and geometric patterns in your crochet projects. These stitches are very similar, but they do have some important differences.
Variations in Stitches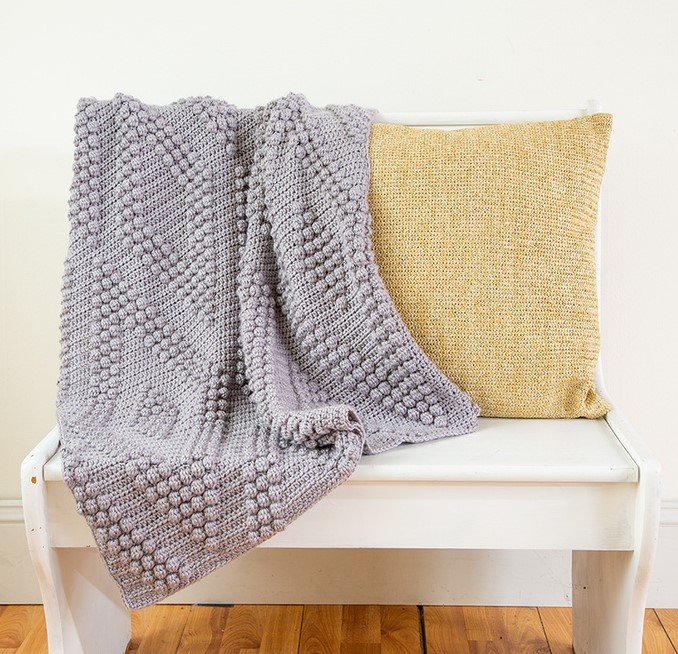 Bobble Diamonds Throw
Each of these stitches has a wide range of variations. For example, you might work a puff stitch with fewer yarn overs before the final time pulling through all the loops for a more subtle look. OR you might see a bobble stitch worked with treble crochet stitches instead of double crochet for a more pronounced look. Always check the stitch description in your chosen pattern to make sure you are working the right variation (also to make sure you have enough yarn, because these stitches use a lot of it!).
Texture Patterns
Back to Top